The tournament will take place in the Horní Počernice complex, the home of the Slavia youth teams (U17 - U19) and junior team. The sports centre is also home to the SC Xaverov football club. There are three fields available at the complex where second Czech league once took place. These include two with natural grass and one with an artificial surface, as well three administrative buildings with dressing rooms and three restaurants that serve warm food.
Tournament matches will take place on the grass fields and the artificial grass will be used for team warm ups. If the weather is not favourable, then some of the matches can also be played on the artificial surfaces. Last tournament edition confirmed that the availability of the roofed stand for the main pitch is a huge advantage for everyone. It provides comfortable seating and protection from the sun and rain, invoking besides a scene of old English stadiums thanks to its massive pillars supporting a roof. With this stand crowded by the fans each match provides a real football atmosphere. This is something what gives the event an undoubted progress if compared with previous years.
How to reach the Horní Počernice sports centre by public transport? Go to Prague Metro station Černý most (line B terminal station) to follow by bus (Nr. 223) to Libošovická station situated directly at the sports centre. Pay attention to the fact that the complex will be closed for cars, you are advised to find parking places in the adjacent streets.
It is also worth adding that the best teams will move to the Bohemians Praha 1905 stadium Ďolíček to struggle two decisive matches (3rd place match and the finale). Following final whistle closing ceremony appreciating best teams and individuals will be held there. Moreover, Bohemians will be making available their areas at Loko Vršovice or Uhříněves for training purposes.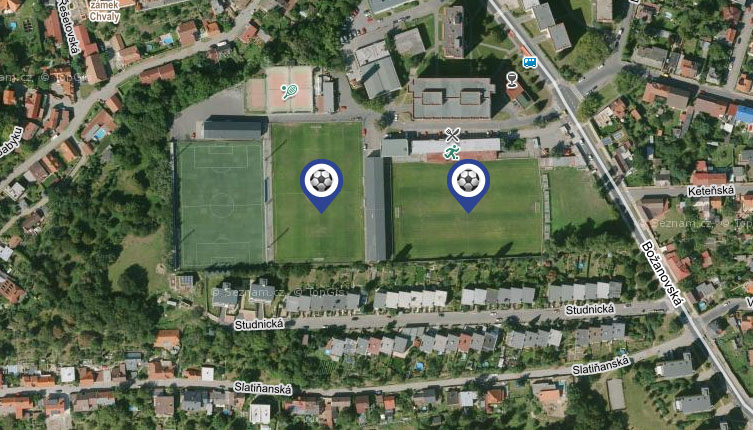 All Stars Cup is going to undergo its premiere in the Horní Počernice sports centre. The pitches indicated by the balls dispose of natural lawn, third pitch provides artificial surface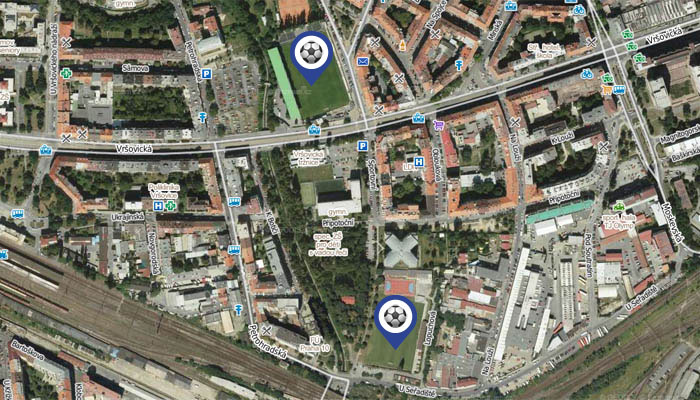 The Bohemians Praha 1905 stadium is a venue for both decisive matches of the tournament. A neighboring Loko Vršovice area offers its services for training sessions of the teams which arrive to Prague earlier.