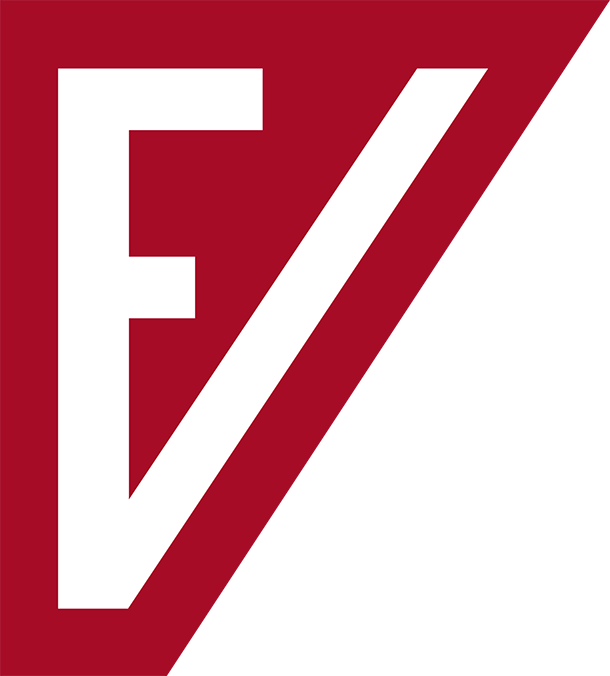 In 2023, the name František Vondráček (70) appears in the name and logo of the tournament. The distinctive businessman, who cannot be overlooked in society, has been a long-time supporter and patron of our tournament. His entrepreneurial success is mainly associated with the company FV Plast, which has been manufacturing plastic pipes for thirty years and distributing them all over the world. Mr Vondráček believes that wealthy people should help the needy and provide money for charitable projects, which is why he not only supports sports and cultural events, but also contributes to children's cancer treatment and charity. In the sporting world, he is primarily known for his sponsorship of the football club Slavia.
František Vondráček has been associated with the All Stars Cup since its inception. FV Plast has been one of the tournament's business partners since the 2010 tournament, and in 2016 and 2017 it was a general partner. The organisers have the advantage in that FV has a relationship with sport, as František used to play both football and ice hockey, and he was also an active boxer. He therefore has a good understanding of how difficult and financially demanding it is to organize an international junior tournament at the level of the All Stars Cup. František Vondráček's approach cannot be called anything other than helpful and active, as he personally participates in every edition of the tournament, always wants to be as close as possible to the current events and is happy to take on a ceremonial role when the awards are presented to the best teams and individuals.
After a long covid pause, FV once again offered us a helping hand so that we could revive the tournament and pick up where we left off three years ago. František Vondráček has become a philanthropist for the All Stars Cup and a philanthropist should have his name included in a project he has supported for many years. We're on board with that and we're honoured to have him.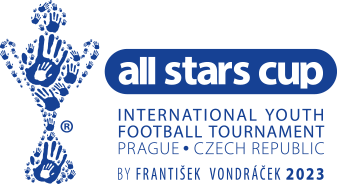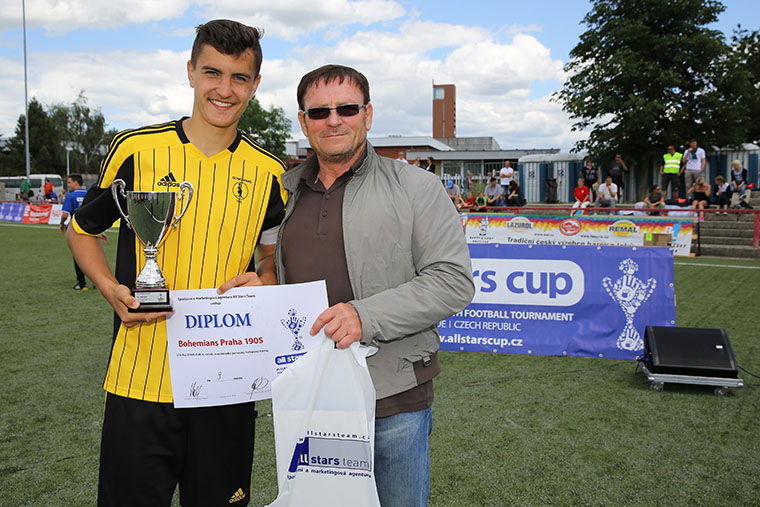 František Vondráček with young Bohemians Praha 1905 player Matěj Chaluš, 2014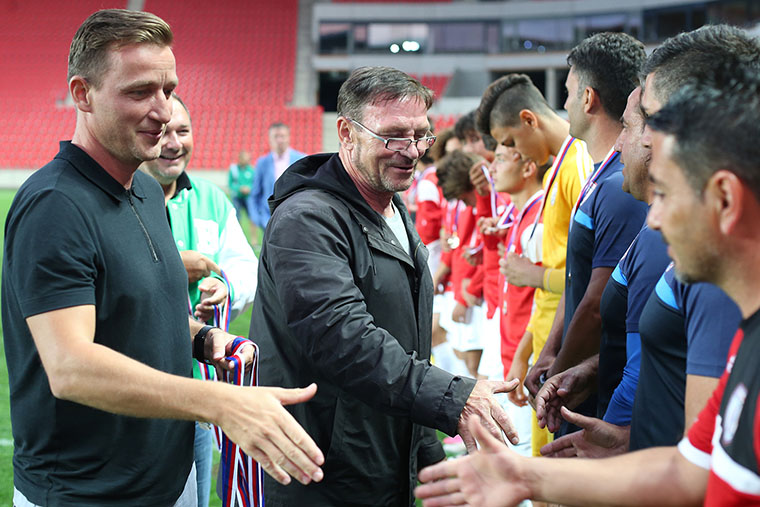 Together with Vladimír Šmicer handshaking with Turkish players of Altinordu Izmir, 2016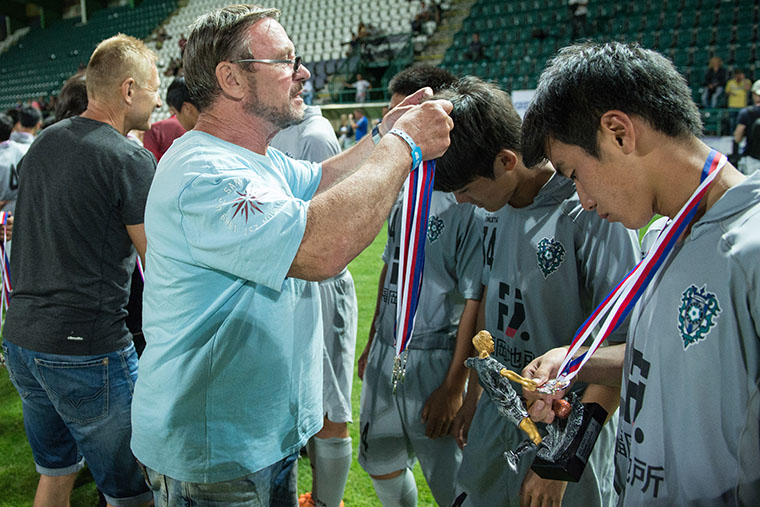 Silver medals for the Japanese team of Avispa Fukuoka, 2017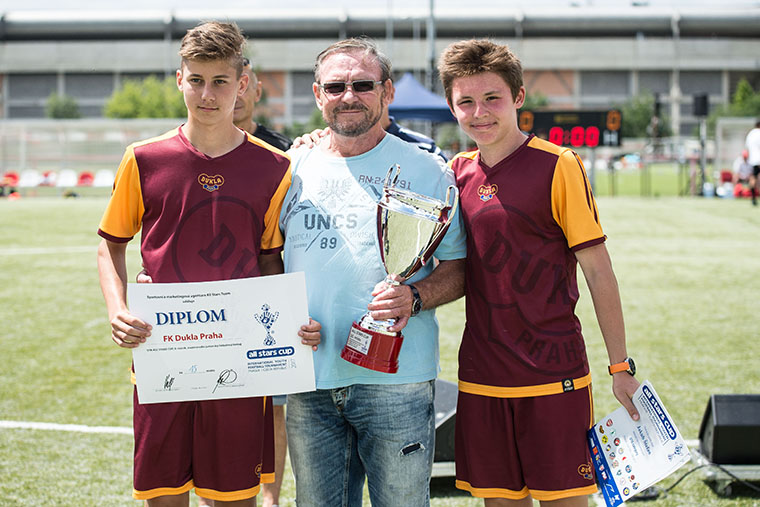 Surrounded by Dukla Praha players, 2017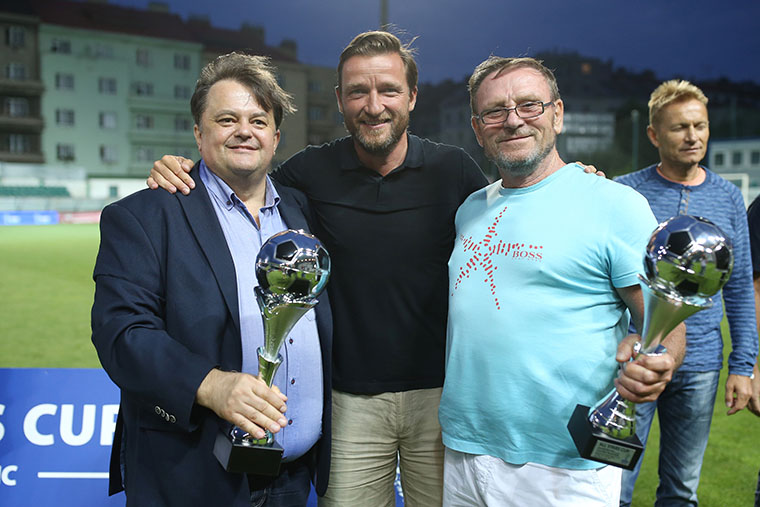 František Vondráček holding the Award for a contribution to youth Czech football, 2018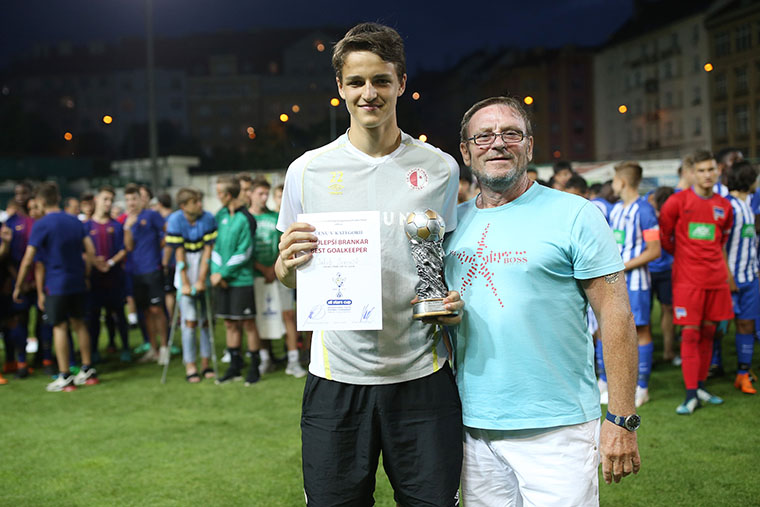 František Vondráček accompanied by Slavia Praha keeper Jakub Surovčík, 2018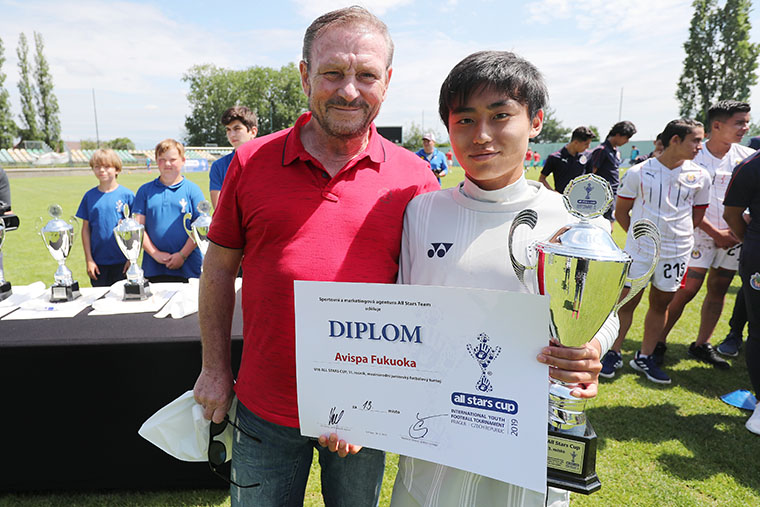 The eared cup and diploma for Avispa Fukuoka, 2019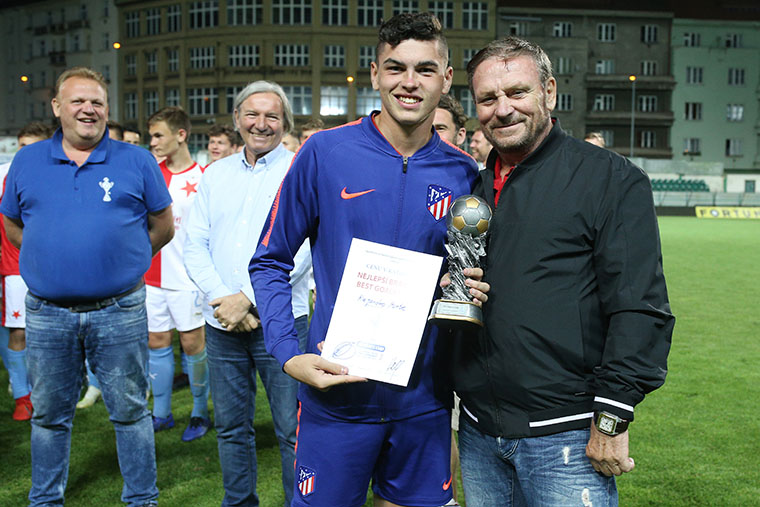 František Vondráček and Alejandro Iturbe, Atlético Madrid keeper, 2019